Choice hotels are a brand that every budget-friendly traveler knows by heart. However, their portfolio of hotels ranges very differently. That's why it's easy to mix its long list of offerings.
Comfort inn and quality inn do share some similarities. But they are not exactly the same.
So, which one stands out between comfort inn vs quality inn?
The main difference between the comfort inn and the quality inn is the services. Compared to the quality inn, comfort inn provides upper-midscale services. However, the quality inn is more budget-friendly than the comfort inn. Mostly, they share some similar facilities but they have some clear differences.
Fascinating right? Want to know more about these hotels? Well, I have more in detail information on these two Inn. Read on for more!
Comfort Inn vs Quality Inn-Brief Look
Comparing two hotels or inns is always tough because of the shared similarities. Still, there are some major differences that draw a clear line between them. The same can be said for quality and comfort inns.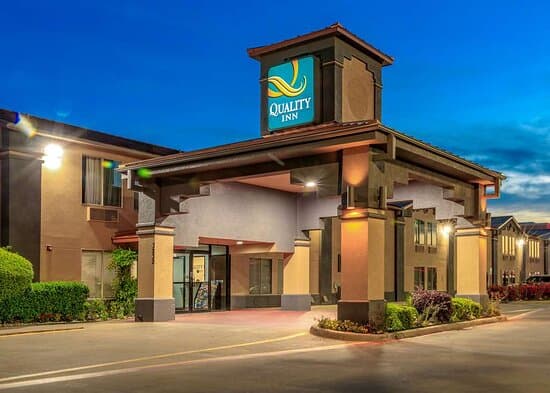 Source:TripAdvisor
While they have the same wifi and pet-friendly environment, all the facilities aren't the same.
Here's a little comparison table for your to overview the main differences-
| | | |
| --- | --- | --- |
| Differentiating Factors | Comfort Inn | Quality Inn |
| Star Rating | 3 | 2.5 |
| Service  | Upper-midscale  | Midscale |
| Cuisine | Breakfast menu is better | Fewer choices |
| Cost  | Starts from $70 per night | Starts from as low as $60 per night |
Now, let's take a look at this graph for an overall summary of the two inns: 
While the graph shows only a few things, there's a ton more to discuss. Seriously! From the pool to the gym and the room facilities, all features need their separate discussion.
That's exactly what I have prepared for you! Come along with me to find out every detail about quality inn vs comfort suites!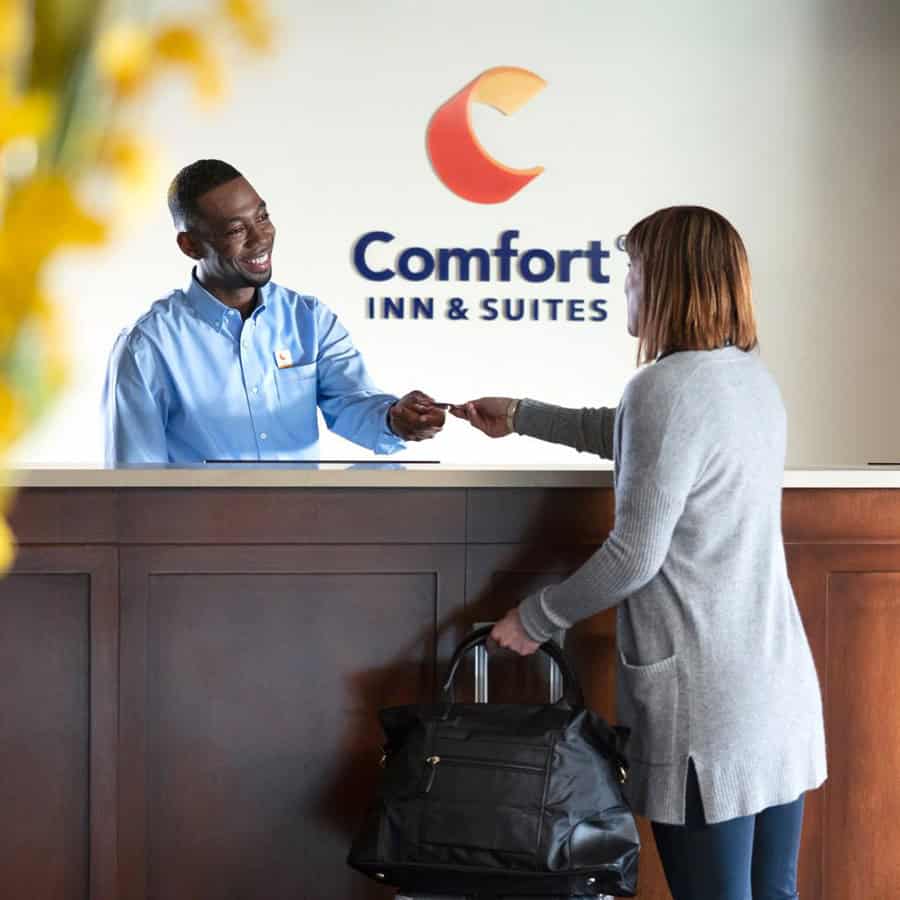 In-Depth Comparison-Comfort Inn vs Quality Inn
Are you ready to dive into the fearsome battle between these hotels? I hope you are or else you'll get overwhelmed by all the jargon. 
But remember, this is completely different from comparing Fairfield vs courtyard. Because those are quite the high-end hotels!
So, let's not waste any time and start right away!
Facilities
Let's start with the star rating. While nowadays star rating is slowly declining as a metric, it's still quite useful. Both comfort inn and quality inn belong to 2.5 to 3-star ratings. 
However, the rating varies from country to country.
Comfort inn star rating can never be lower than 3. But quality inn star rating may fall into the 2.5-star range. Yes, I know that 2.5 is not an official rating but that's what the hotels advertise.
Now, let's look at some of the facilities you can enjoy in these two hotels.
Wifi
As powerless as we feel without a stable internet connection, wifi is a must. Especially for mid-scale and up-scale hotels. You will find almost the same type of wifi connection in both of the hotels.
While comfort inn does claim "premium wifi", the connection is good enough. The quality inns also provide good internet connection throughout the hotel for your convenience.
So, no need for you to worry about wifi connection in both hotels.
Pool
Who does not like a cozy pool to sink the body in, right? If the pool is your concern, then comfort inn may be the one for you. Because they have an indoor heated pool with a dedicated spa and massage center! 
That's not all because you also get an indoor whirlpool and hot tub. On the other side, a quality inn only provides a heated pool and hot tub. You won't find a spa or other benefits here.
So, choose wisely after you know what you want!
Pet Friendliness
Now, we arrive at a very important factor that many travelers contemplate. You're right, it's the pet situation. Almost 70% of families have some kind of pet with them! 
So, if the hotel does not allow pets, they won't even consider staying in them.
The good thing for you is that most of the comfort inns allow pets. While there are some pet policies, they are open to accommodating pets upon request. 
But there's a catch! You can't roam around with your pets wherever you want. 
The common rooms or areas are restricted for pets. You can't take them with you to the restaurant or pool. Another important thing about taking your pets to comfort inn is the breed and size. Large-sized pets may not be allowed due to the policies.
On the other hand, quality inns also allow pets (mostly dogs) to the hotels. However, they have some strict rules. You can't lay with your pet on the bed. That is totally off-limits (what a bummer right!).
Along with that, you have a maximum weight restriction per pet. So, before you make a reservation, make sure to contact the hotel authority.
Lastly, staying at a hotel with dogs is tough. So, be mentally prepared for that!
Gym
Comfort inns and suites have neatly designed gyms with treadmills, elliptical machines, and so on. You'll find most of the equipment present with fitness trainers.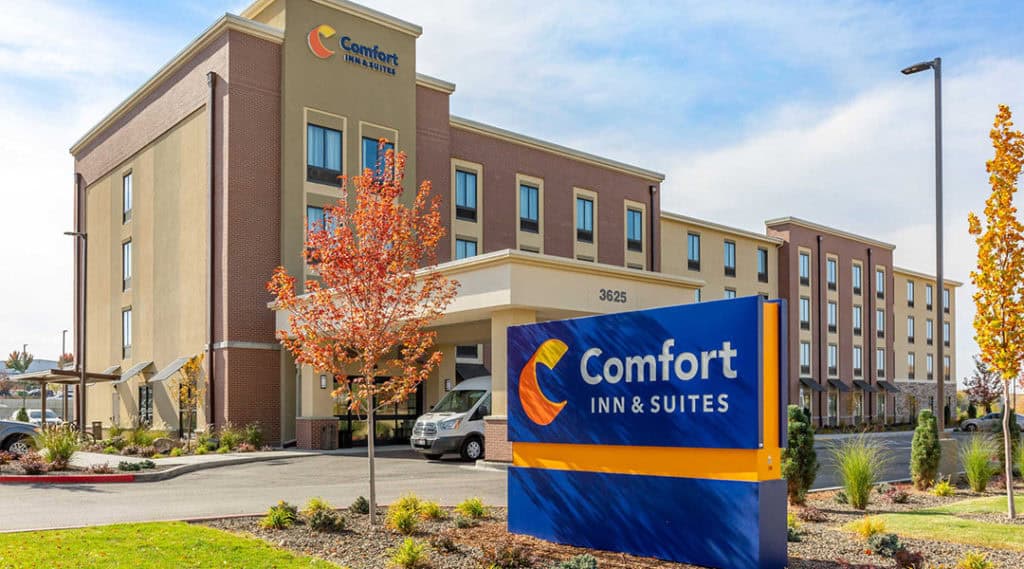 Source: choicehotels.com
So, no compromise in ensuring the visitors' fitness.
On the other side, the quality inn also has decent gyms with lots of equipment. However, the facilities may seem a bit off due to the lack of any physical trainer. 
Also, the interior design is not on the same level as the comfort inn.
Room Facilities 
Your satisfaction comes from having an excellent room. Comfort inn affiliated hotels have good room service with gorgeous views. The hotel staffs try their best to ensure a comfortable experience. 
Here are some highly rated comfort inns around USA: 
When it comes to quality inns, the room facilities are not that bad. You may encounter a less expensive mattress or fridge, but the overall experience is good. 
What I mean to say is that you'll get what you're paying for. As simple as that!
Reservation
The reservation policy for both of the inns is almost the same. You can either use their website or call the number to manually book rooms. Usually, it's easier to reserve your preferred room online.
But you can manually book the room if you have any changes to make. So, depending on your situation, you can go one way or the other.
Refund Policy
Canceling your reservation and getting the refund is possible if you meet their deadline. The deadline varies depending on the hotel location and state laws or policies. 
So, it's not possible to say the exact deadline for enabling the refund.
However, most comfort and quality inns give refunds if you cancel 48 hours prior to arrival. Still, it's best if you can contact the authority for verification.
Available Cuisine (Mainly Breakfast Menu)
Again, not much of a difference in the cuisine line between the inns. However, there's an advantage for comfort inns in the breakfast menu. Let me explain.
If you hate powered eggs, you should avoid quality inns. Because most of those have powdered eggs in stock. 
However, you can get good-old hard-boiled ones in comfort inns.
Quality inn tends to have non-fat milk for breakfast. That is a good thing about quality inns. So, you don't get everything always (Although you may get lucky!).
Making the Final Choice
Have you made up your mind yet? If not, don't stress. Let's summarize the overall discussion now.
Comfort inns are generally more modern, well-facilitated, and upper-midrange hotels. You'll get a bit better room facilities too (in some cases). 
On the other hand, quality inns are mostly old or newly renovated hotels with decent facilities. 
It's nothing to write home about but still, the service is good for the price. 
Speaking of price, both of the hotels cost way less than Sheraton Waikiki or Royal Hawaiian. Although you'll be missing out on many luxurious features while saving some cash!
Lastly, whatever you choose, check thoroughly about the specific inn. Because the laws and policies vary depending on the location.
So, all that's left is to choose the inn and embark on your journey!
FAQs
Are Quality Inns Nice?
As a midscale hotel, the quality inn sits among the top hotels internationally. The main strong point of quality inns is the balanced facilities at an affordable price. That's why any business person or traveler prefers quality hotels. So, the quality inn is definitely a nice hotel to choose.
What Time is Check-in and Checkout at Comfort Inn?
The usual check-in time for comfort inn is around 3 to 4 p.m. But the visitors and travelers can check in on off-hours if they are running late. The checkout time usually falls between 10 a.m and 11 a.m. However, the comfort inn check in policy varies. So, it's best to confirm beforehand.
Who Owns Comfort Inn?
Comfort inns and hotels are copyrighted sub-brands of the Choice Hotel brand. With wide coverage of 2,000 locations and 40 countries, comfort inn is quite popular. Especially travelers with a tight budget prefer comfort suites more than anything. However, the cost varies depending on the location.
Conclusion
That's all you'll ever need to know about comfort inn vs quality inn. Because I tried my best to cover all the necessary information that you'll need.
So, the decision is yours to make now. I hope you'll have a fun time with whatever you choose to stay in.