Are you planning on staying in one of the Marriott International hotels? You may have a difficult time choosing as there are such good options as Residence Inn and Fairfield Inn.
So which one to go for between Residence Inn vs Fairfield Inn? 
Residence Inn gives a homelike feel which also facilitates an extended period of stay. Fairfield Inn is preferable for short-term accommodation. Residence Inn provides larger bedrooms. Whereas Fairfield Inn has standard-size bedrooms. Fairfield Inn is more budget-friendly whereas Residence Inn is quite expensive.
Well, that is not all. In this guide, I have provided a thorough discussion of these two hotels. Keep on reading!
Residence Inn Vs Fairfield Inn:  Quick Overview 
Whether you are choosing between St Regis vs Ritz Carlton or Residence Inn vs Fairfield Inn, there are several factors to take into account.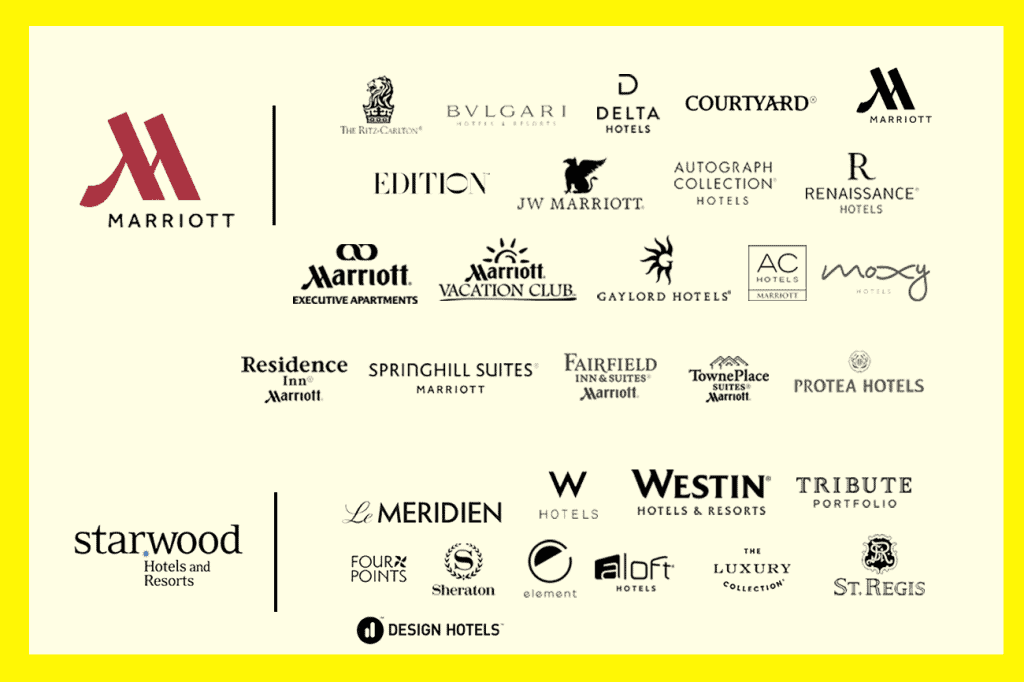 Source: https://skift.com/
Here I will contrast and compare Residence and Fairfield Inn. This way you can make an informed choice for your upcoming trip by evaluating their characteristics, services, and overall experience.
| | | |
| --- | --- | --- |
| Differentiating Factors | Residence Inn | Fairfield Inn |
| Accommodation  | Long term accommodation | Short term accommodation |
| Rooms | Larger | Standard size |
| Location and Availability | Residential region / Suburban | close to airports or busy highways |
| Cleanliness | Excellent | Good |
| Food and Beverages | Multiple dining options | Only breakfast option |
| Price | Expensive | Budget-friendly |
Residence Inn Vs Fairfield Inn: a Detailed Comparison 
Here I will discuss the differences between them in detail. So you can weigh down according to your preferences and pick one.
Accommodation Type-Residence Inn Vs Fairfield Inn
When talking about long-term accommodations, Residence Inn often comes up at the top of the discussion.
Because it caters to travelers seeking a homelike feel when away from home for an extended period of time.  And this is appealing to people who enjoy bringing a sense of home with them wherever they go.
The size of the rooms, the food, the rest, the cleanliness, and the high-quality facilities could all be examples of this.
Source: https://www.marriott.com/
These travellers include those going on extended work trips, families moving and looking for temporary housing, and people going on lengthy vacations for pleasure.
However, Fairfield Inn Hotels, is a market leader in the moderate-tier hotel segment. It strikes a mix between a franchising economy as well as a midscale lodging brand that appeals to travelers seeking a relaxing and reasonably priced stay.
This indicates that Fairfield Inn attracts visitors who are okay with less amenities for less expensive or reasonable rates.
Source: https://www.marriott.com/
"Less amenities" could refer to uniform building design, comfortable but unexceptional bedding etc.
Short-term visitors can make Fairfield their temporary home while they are traveling. Couples, business people, and families are among them.
However, for a more comfortable experience and added facilities, Residence Inn stays ahead in the game. Especially when you are planning on staying for an extended period of time.
Type of Rooms
There are three types of accommodations available at the Residence Inn. Namely, studio, 1 bedroom, and 2 bedroom suites.
The average size of a studio suite is 457 sq.ft, and it can host four people. It also has a big living area containing a small bed, another sleeping space, a workspace, a fully furnished kitchen, a dining space, and a large bathroom.
The 564 square-foot one bedroom suites may house about 3-5 guests. They feature separate bedrooms, large drawing rooms with sofa beds, in-suite workspaces, fully functional kitchens, dining rooms, and baths.
Their two bedroom ones have a living room with a bed, 2 bedrooms, a workspace, a kitchen that is fully furnished, a dining area, a couple of  huge bathrooms, and three TVs. They are 739 sq ft and can fit up to 6 people.
In contrast, Fairfield Inn hotels include four different room types. These accommodations are offered in a conventional hotel setting.
A typical room with one huge bed is known as a typical King.
A normal room with two queen sized beds is called a standard double.
One large bed and a couch bed can be found in the Executive King Suite, a one-bedroom executive suite.
A large bed with a couch bed can be found in the Deluxe King Suite, which has two rooms.
Location-Residence Inn Vs Fairfield Inn
With over 870 locations in 19 countries, Residence Inn hotels are frequently found in suburban as well as in residential regions. And they are intended to resemble apartment buildings or residential communities.
However, Fairfield Inn hotels are mostly found in urban/suburban regions. Especially, close to busy highways and also many airports.
Source: www.visitwhitemountains.com/
They are made to be practical for both business and pleasure visitors.
Amenities-Residence Inn Vs Fairfield Inn
In terms of pricing and room size, Residence Inn hotels provide more amenities than Fairfield Inn hotels.
They include fitness centers where you can work out. You can cool down in their large swimming areas, and cozy up the day with friends in the outdoor areas. Along with it, there is laundry, gym etc services are also available.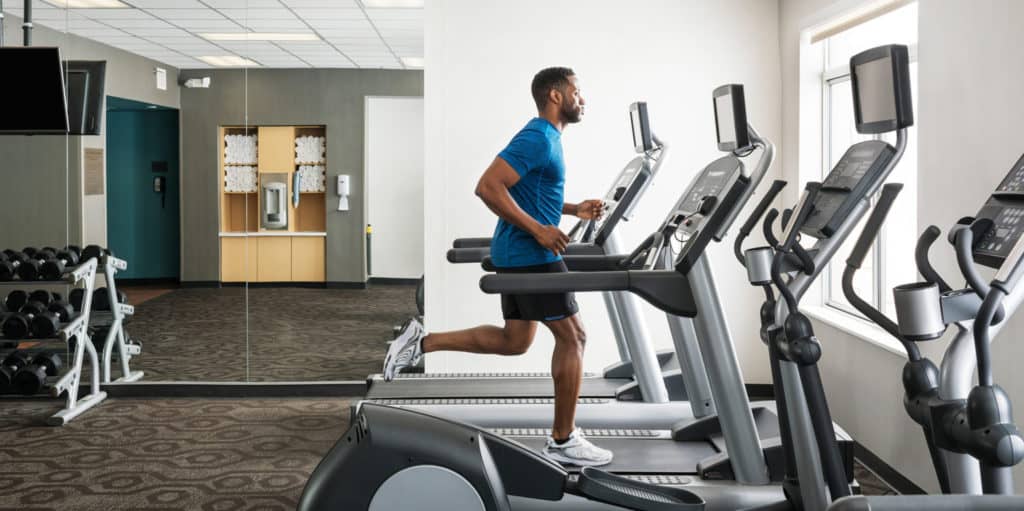 As previously said, Fairfield Inn hotels provide fewer but highly useful services. They include free WiFi, whirlpools, fitness centers, laundry service, conference rooms, and snacks from vending machines.
So, Residence Inn stays ahead in the game. The verdict may be different while comparing Residence Inn with Springhill Suites.
Cleanliness
When it comes to cleanliness, a few users complained about the hygiene issue of Fairfield. Some complained about a foul smell coming from their heat/AC unit.
As for the Residence Inn, so far there have been no complaints regarding their cleanliness.
Food/ Beverage Choices
The management of both of these hotel chains understands the value of a healthy breakfast as a way to begin your day. So makes an extra effort to offer it for free to all of its visitors.
Source: https://vasttourist.com/
However, Residence Inn provides free breakfast to ensure that guests have the best possible start to the day. It also has a 24-h market on-site where guests may place shopping orders and receive free delivery.
In conclusion, there are several dining options available to people staying in Residence Inn. To eat, they can order in, eat out, prepare at home, or grab and go.
The Fairfield Inn serves a filling rotating breakfast in addition to its well-liked Jimmy Dean breakfast sandwich. They don't offer various dining options. Even though the majority of their visitors stay just briefly, Fairfield Inn still makes sure they have a cozy and welcoming breakfast. They choose items from reputable manufacturers.
It is just that, you get a fancier breakfast with several dining options from the Residence In hotels.
Price
Compared to Fairfield Inn properties, Residence Inn Hotels are typically more costly. This is because of the larger apartment sizes, greater amenities, and their longer stay possibilities. 
Prices, though, can change based on location as well as demand.
In general, both Residence Inn and Fairfield Inn serve various traveler types with various wants and interests.
Residence Inn Vs Fairfield Inn: Which One Should You Pick?
Hope you have gone through the in-depth comparison between Residence Inn and Fairfield. Now it's time to select one.
Your specific needs and tastes will determine whether you stay at a Residence Inn or a Fairfield Inn. 
Residence Inn is a great option if you're searching for extended stays with roomy apartments, fully functional kitchens, and a homey atmosphere. 
On the other side, Fairfield Inn might be a better choice if you're planning on a shorter stay, prefer a more affordable option, or value convenience near tourist sites. 
Regardless of the brand you choose, both aim to give their customers a pleasurable stay by offering first-rate service and comfortable lodging.
FAQs
What is Fairfield Inn known for?
The Fairfield Inn hotel chain is mainly renowned for its reasonable prices. Along with that its cozy accommodations, and handy locations. Marriott International owns this well-known hotel company.
Do Residence Inns have kitchens?
Yes, residence Inn hotels have fully furnished kitchens. They include a refrigerator, an induction cooker, a microwave, cleaning supplies etc. Also, coffee makers and microwave ovens are included in every suite's kitchen.
Is Hilton owned by Marriott?
No, Hilton is not owned by Marriott, not a subsidiary of it. They are two different businesses. Each runs two of the biggest hotel portfolios in the world.
Wrapping Up
Hope hope I have resolved your confusion between residence in vs Fairfield Inn.
Now you have the answer. Consider all these terms provided in this guide. Also, consider your budget before you make a choice.
That is it as of now. Have a terrific day!